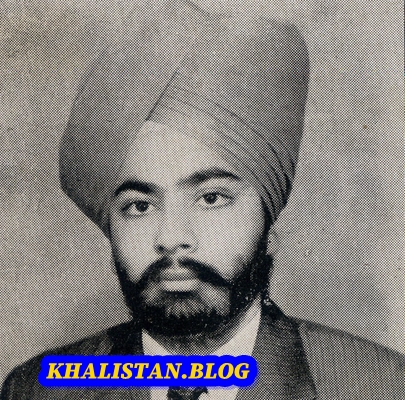 Shaheed Bhai Manmohan Singh was 29 years old at the time of his martyrdom. His father, Sardar Charan Singh moved from village Firookaa Dist. Sargodha to Kanpur after Partition. Sardar Charan Singh was a very well known cloth dealer in the city, and also did much anonymous service for the Gurdvara. The entire family was very well liked and had deep devotion for the Guru. The Shaheed's grandfather, Sardar Sundar Singh took part in the Kirpan Agitation against the British and then also participted in the Guru Kaa Bagh Morcha, where he cheerfully accepted the police's blows.
Bhai Manmohan Singh had at age 24 been married to Sardar Bahadar Singh Bajaj's daughter, Jasbeer Kaur, and had a one and a half-year-old child.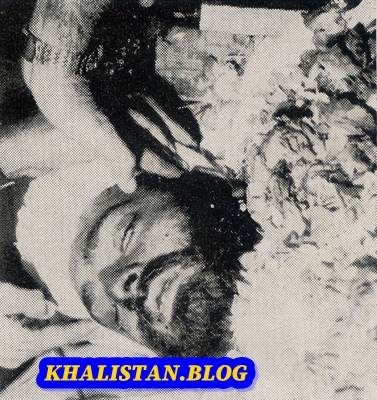 Bhai Manmohan Singh had taken part in the protest march against the Narkdharis. When the Sikh Sangat scattered at 10AM when the bullets began to fly, Bhai Manmohan Singh also escaped. When he returned to the scene at 12.30PM to retrieve his scooter, the police fired upon him and struck him in the back, head and chest, thus martyring him.