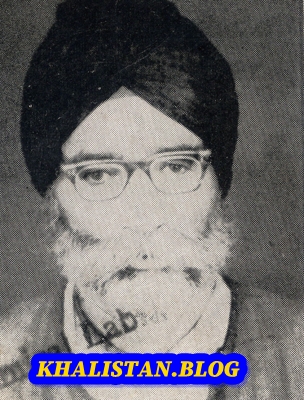 Bhai Kishan Singh was born in village Kotlaajaam dist Meeaavalee Pakistan. His father was Sardar Tikan Singh. From his childhood, Bhai Kishan Singh had great faith for the Guru and was forever a humble servant, and always at the forefront of any Panthic affair. After partition, he moved from Dera Ismael Khan to Kanpur. He began to work with SP Engineering Corp. but for his final four years, served Sri Guru Granth Sahib at Gurdwara Guru Tegh Bahadur Sahib in Gobind Nagar. He lived an exceptionally simple life.
Bhai Kishan Singh was filled to the brim with Panthic fervour and desire to serve the nation. During the 1960 Punjabi Suba Agitation, he courted arrest at Gurdwara Sees Ganj Saahib Delhi and spent six months in prison before being released in 1961 at the end of the morcha.
Before leaving for the protest march against the Narkdharis, Bhai Kishan Singh told his family "my worldy association with you has now ended". His family accompanied him to the march.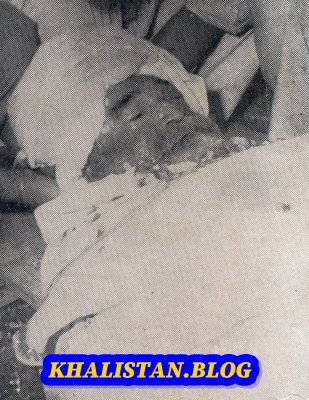 First bricks and staff blows rained down upon Bhai Kishan Singh's head and then he was struck by three bullets: in the arm, stomach and shoulder. He was taken to the hospital where he was given 5 bottles of blood and an operation was performed. All this was to no avail, and at the age of 64, Bhai Kishan Singh went to reside at the feet of the Guru.