Of those thousands of warriors that were martyred in the struggle for the Sikh Nation's freedom there was a Saint Soldier who was very firm in bani and bana by the name of Babbar Raminderjeet Singh Tainee.
Bhai Sahib was born in the year of 1965 to Mata Sharanjeet Kaur and Master Amrik Singh in the city of Jalandhar. After receiving his elementary education Bhai Sahib went on to higher studies at Ramgharia College and Sukhchain-Anah College in Phagwara. Since college, Bhai Raminderjeet Singh followed the ideology of the freedom fighters. During this time, Bhai Sahib came to have great love for Sikh freedom fighters such as Shaheed Bhai Paramjeet Singh 'Gandasa' (prime accused in the incident against Shiv Sena President Rama Kant Jalota).
In the 1984 after Operation Blue Star Raminderjeet Singh was arrested by the police and sent to Jalandhar Jail where the Punjab Police severely tortured him and several false cases were put on him. After putting many more cases on Bhai Sahib, the Police sent him to Nabha Security Jail where he was locked up for 2 years. On being released from jail, Bhai Sahib went home but was unable to stay there as he would keep thinking about the chardi kala of the Khalsa Panth to which his soul was attached.
In the city of Jalandhar, the year 1987, Bhai Sahib killed a 'Police Cat' (Government sponsored informants/paramilitaries who were responsible for the death of many innocents and freedom fighters). Upon completing this task, Raminderjeet Singh began bringing to justice those enemies of the Sikh Nation who were hell bent on finishing off the Sikhs. By this time, Bhai Sahib had met many famous personalities in the Sikh freedom movement such as Bhai Avtar Singh Babbar Pehlvaan, Bhai Manjeet Singh Babbar and many other eminent freedom fighters of the Babbar Khalsa organization.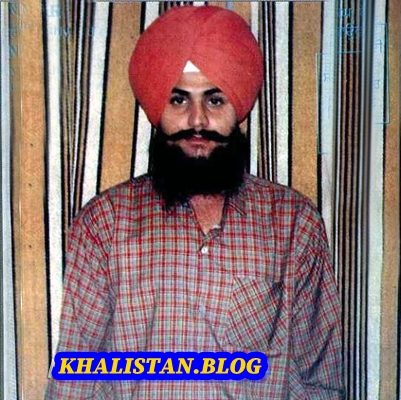 In 1989, after spending quite some time in jail, Bhai Sahib came home but spent very little time there. He left home and never looked back as doing seva for the Khalsa Panth was his main motive. During the month of July, in the year 1990, Bhai Sahib's father was attacked by a group of 'police cats', during this attack his father was gravely wounded. Accepting this challenge by the Indian security forces Raminderjeet Singh Babbar went after these 'black cats' who were operating under the name of 'Indian Lions'. One by one, the true lion – Raminderjeet Singh Babbar, finished off all of these phony lions.
Seeing the immense seva that Bhai Sahib was doing for the Khalsa Panth, the head sevadaar of Babbar Khalsa International, Jathedar Sukhdev Singh Ji Babbar appointed Raminderjeet Singh Babbar as the chief sevadaar of the Jalandhar area. Some time later Bhai Sahib Ji made the Ropar area the center of his Panthic actions. Raminderjeet Singh Babbar along with Bhai Harmeet Singh Paouval Babbar, Bhai Balvinder Singh Babbar Jatana, Bhai Charanjeet Singh Babbar, and many other freedom fighters from the Babbar Khalsa organization began eliminating the enemies of the Khalsa Panth in the Malwa region and outside of Punjab.
On the evening of February 28, 1991, Bhai Nirmal Singh Babbar Gegaymajra, Bhai Harpal Singh Babbar and Bhai Raminderjeet Singh Tainee were traveling in a Maruti van near Chandigarh when the Punjab Police due to a tip off from a police informant surrounded them. Bhai Nirmal Singh Babbar became a martyr at that moment when he swallowed a cyanide capsule but the Chandigarh Police took Ramniderjeet Singh and Harpal Singh into their custody. While locked up, Bhai Sahib was ruthlessly tortured by the S.S.P. Sumedh Saini and other heartless officers under his command. Sumedh Saini heated up iron rods until they were glowing red and used them to burn Raminderjeet Singh Babbar. Bhai Sahib had burns all over his body. Even with such a ruthless method of torture being carried out on Bhai Sahib, the police interrogators were not even able to get his real name from him.
After hearing of Bhai Sahib's arrest, the freedom fighters that were close to him kidnapped the relatives of Ludhiana's Chief Minister Boota Sioh. This forced the police to publicly admit that they had arrested Bhai Raminderjeet Singh as otherwise the police would have killed Bhai Sahib in a false encounter. When the police admitted Bhai Sahib's arrest, the freedom fighters released the relatives of the Chief Minister. Police Chiefs from both Jalandhar and Ludhiana came to Chandigarh so that they could torture Bhai Sahib and get some information out of him. The S.S.P. of Jalandhar devised a scheme to kill Raminderjeet Singh. He wanted to take Bhai Sahib to Jalandhar and kill him in a false encounter along the way. The Jalandhar S.S.P. wanted to carry out this plan as Raminderjeet Singh Babbar had eliminated an entire group of his 'police cats'. Fortunately, the S.S.P. was unable to get permission from the Chandigarh Police to transfer Bhai Sahib to Jalandhar so he was unable to carry out his evil plans. Seeing all these schemes to get him eliminated, Bhai Sahib began making a scheme of his own, which was to escape from jail.
On February 25, 1992, Bhai Sahib was being transported by the police to the P.G.I. for a medical checkup. Waiting here was Bhai Navneet Singh Qadian of Khalistan Liberation Force with a unit of Singhs. Bhai Navneet Singh Qadian sat outside the hospital and waited for the information about where exactly Bhai Tainee was. Then all of a sudden Bhai Navneet Singh walked across the road and returned with a group of Singh's who burst into the hospital armed with AK47's. Bhai Tainee was surrounded by armed police officers, but they all froze when they saw the Singhs. Bhai Navneet Singh fired into the air and pushed the officers to the side. Everyone was shocked; Bhai Navneet Singh forcefully freed Bhai Raminderjeet Singh from the police and walked out of the hospital like nothing had happened. During this daring escape a police Sub Inspector was killed and several police officers were wounded.
Upon being freed from jail, Bhai Sahib once again began fighting for the freedom of the Sikh Nation. The Punjab government was now offering a reward of 15 lakh for information leading to the arrest or death of Raminderjeet Singh Babbar.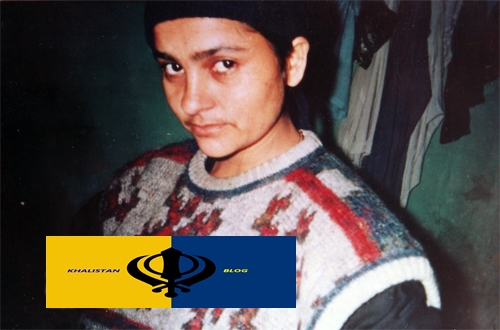 In the Khalsa Panth, many great warriors have taken birth but unfortunately many traitors have as well. On March 5, 1993, such a traitor informed the police of the whereabouts of Bhai Raminderjeet Singh Babbar. Bhai Sahib and his Singhni were traveling by bus to Anandpur Sahib when near Khanna, the bus was stopped. The S.S.P. of Khanna had stopped and surrounded the bus with a large police force that Bhai Sahib and his wife Bibi Manjeet Kaur were traveling on. An ASI officer got on the bus and then grabed Bhai Tainee by the wrist. At this, Bibi Manjit Kaur took her pistol out of her purse and pumped three bullets into the ASI's head. The police asked Bhai Sahib to step out of the bus, but Bhai Sahib had made up his mind to take on the police force and asked the passengers to get off the bus.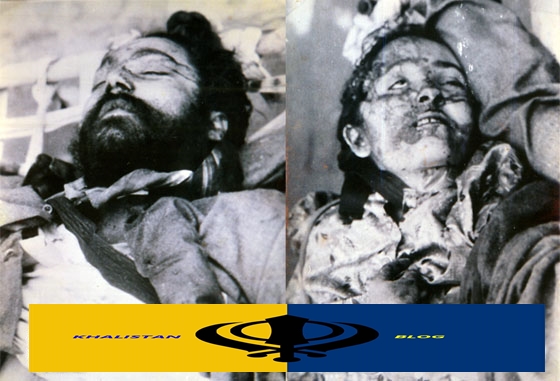 After the passengers had gotten off the bus, Babbar Raminderjeet Singh began the battle with the police force as he opened fire on them with his AK-47 assault rifle. In complete support of her husband, Bibi Manjeet Kaur also entered the battle and began firing on the police force. During this battle Raminderjeet Singh Babbar and his Singhnee Bibi Manjeet Kaur showed unparalleled bravery, together they showed the police and onlookers how an actual encounter takes place between the oppressive government and the brave Khalsa of Guru Gobind Singh Ji. On taking heavy losses, the police began firing very heavily on the bus from which the brave lion and lioness were fighting. Even though they were outnumbered and taking heavy gunfire from the police, Bhai Sahib and Bibi Ji stayed steadfast in the battle. Eventually, faced with such an overwhelming force, their guns fell silent. This brave Babbar along with his Singhnee have gone to Guru Sahib's Charan and left us. Since Bhai Sahib's younger brother and father were locked up in jail, his mother alone performed her son's and daughter in-law's 'antim sanskar' in the presence of the Khanna Police. The Khalsa Panth will forever have the greatest respect for such martyrs.
Taken from "Singh Soormay" by Khalsa Alliance.