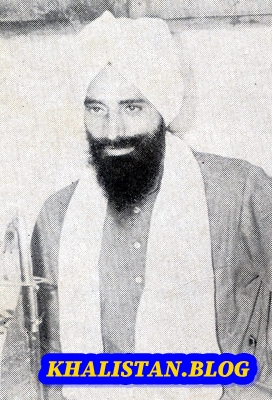 Bhai Kashmira Singh was born on June 5th, 1943 at village Behlay Dist. Amritsar. His parents were Sardar Kundan Singh and Mata Harnaam Kaur. Bhai Kashmira Singh received his early education at Tower School in Taran Taaran and then enrolled in the Government Secondary School. Because he was inclined towards spirituality from a very early age, he only studied till the seventh grade and then left school to spend all his time in meditation.
During the Punjabi Suba Agitation in 1960, Bhai Kashmira Singh spent five months in prison. After his release, he moved to Kanpur where his elder sister lived and began to work as a driver. During the 1965 Indo-Pak war, he served in the "Survey of India" and at this time he was married to Bibi Mahinder Kaur. Because his drive towards spirituality was so great, he left his job and moved back to Kanpur where he immersed himself in the study of SGGS, Sikh history and Gurbani. This lifestyle had a major effect on those around him and gursikhs would constantly be coming and going in his house at Gobind Nagar.
He would join the sangat to celebrate Gurpurabs with great enthusiasm and the sangat would enjoy the blissful bani he would read. At his dera, akhand paaths and langar were always running. Where he would do very good exposition of Gurbani, he was also a great lover of listening to and doing keertan.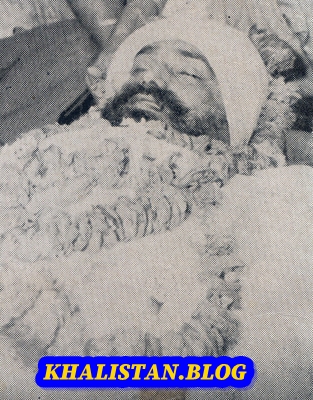 When the march to the Narkhdari's bhavan took place, Bhai Kashmira Singh participated with excitement. We are told that Narkdhari Gurbachana's first shot hit the Shaheed in the thigh. In total Bhai Kashmira Singh was struck by 6 bullets: 4 in the chest and 2 in the thighs. He didn't turn his back from the fight and in this way, gave his life to maintain the respect of Guru Sahib.