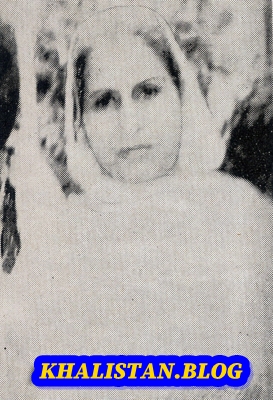 Bibi Darshan Kaur was a very brave and daring woman who had a great enthusiasm for Panthic affairs. Her husband Sardar Harnam Singh is also a very spirited indvidual. Bibi Darshan Kaur Ji's father was Sardar Partap Singh and she married into a family from village Rajat Dist. Campbellpore in 1947.
Bibi Ji had a deep love with the Guru Ghar and would always serve Gursikhs who would come to her home. People were all awe struck at the humble service she would give. Bibi Darshan Kaur would never eat without first completing her nitnem.
During the 1960s Punjabi Suba Agitation, she, along with her 3-year-old daughter courted arrest and spent six months in jail.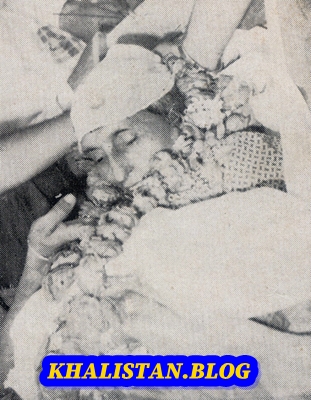 In the Kanpur massacre, Bibi Ji was accompanying the march with fervour and fearlessness. The Nirankaris' bullets struck her once in the chest and twice in the legs but she did not step back. In her age of 50 years, she was martyred and gave the entire Sikh community renewed vitality. Bibi Ji had two sons and two daughters, of which one son and one daughter remained to be married.