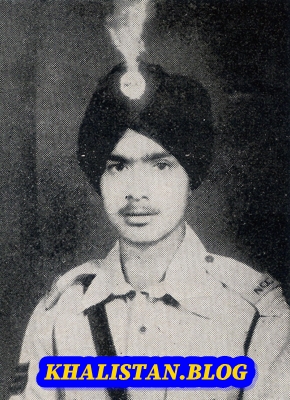 Bhai Gurjeet Singh was a BA student in the DAV College Kanpur and was considered a good student as well as the NCC (National Cadet Core) Champion. He had received honours in the Jhansee camp as well as others.
The Shaheeds' father, Sardar Joginder Singh had moved from village Vasr Gujarat (Pakistan) to Kanpur. The residents of village Vasr were all well known for their Patnhtic sentiments. Sardar Joginder Singh is a well-known personality in Kanpur where he is an SDO in the Defence Service.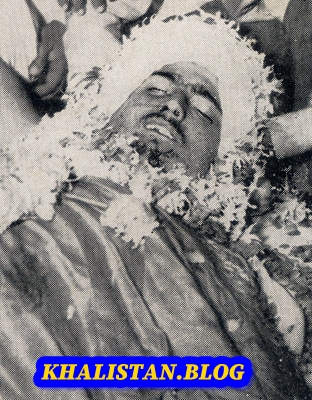 When the protest march moved towards the Narkdhari Bhavan, Bhai Gurjeet Singh along with his friends was at the very front of the march and when the bullets began to rain down, he declared "I am not the son of a coward that I will step back. I am Sri Guru Gobind Singh's son and I will go forward" And with this, he fell to the hail of bullets. Bhai Gurjeet Singh's tattered body was, according to the post mortem, hit once in the head, once in the temple, on both sides of the torso, both sides of his legs. once in the chest and once in the chin.