Bhai Gurmeet Singh 'Champion' Babbar was born on March 23, 1962 to Sardar Sohan Singh and Mata Rattan Kaur in village Saidowal Khurd, district Gurdaspur. Bhai Gurmeet Singh's great grandfather, Sardar Tarlochan Singh aka Baba Akaliya was arrested, imprisoned and physically tortured during the Jaito Morcha at time of the British occupation. During the agitations Sardar Tarlochan Singh also suffered from a bullet wound which pierced through his chest. Bhai Gurmeet Singh grew up listening to the experiences of his great grandfather and courageous tales of Sikh warriors. Situated 3km from Saidowal Khurd is Gurdwara Shota Ghallughara Sahib, where in 1746AD over 17,000 Sikhs were Martyred at the hands of the Mughal forces. Yearly commemorative programs would take place at this Gurdwara Sahib where Dhadhi's and Kavishris would sing ballads of the brave Sikh's sacrifices, listening to these inspired Bhai Gurmeet Singh immensely, he would often say I too wish to follow in the footsteps of these warriors and attain Shaheedi for the Panth.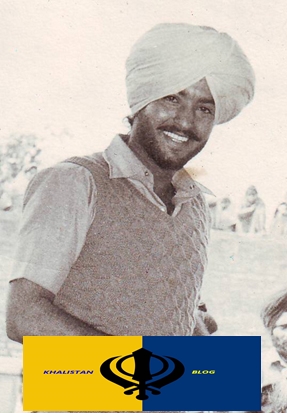 In 1982 the Dharam Yudh Morcha began where thousands of Sikh's courted arrest, seeking political autonomy in Punjab. Bhai Gurmeet Singh's cousin Bhai Paramjit Singh Bhankala was an active AISSF member and heavily involved in the Morcha activities, Bhai Gurmeet Singh joined his cousin and too began participating in the Morcha.
In June 1984, the Indian Army attacked Sri Darbar Sahib killing thousands of innocent Sikhs including elders, women and children. This event had a profound effect on Bhai Gurmeet Singh who decided he could no longer sit at home, and joined the Sikh resistance movement.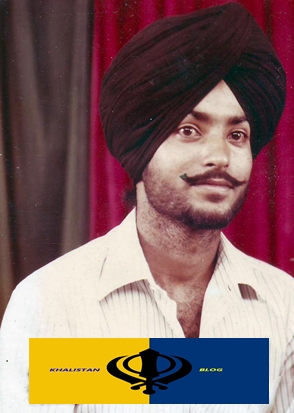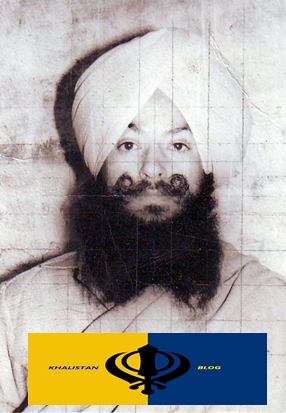 Upon release Bhai Gurmeet Singh continued his activities. Operating under the aliases Dr Daler Singh and Baba Gajjan Singh participated in many attacks on anti-Sikh individuals and the security forces. The police would tremble at the mention of his name.
Finally, on January 16, 1992 fell prey to Police CAT Teja Malerkotla's scheming ways and attained Shaheedi on Gill Road, Ludhiana in an encounter with the Police.
Article printed in Sikh Shahadat magazine (January 2008)